Kings River cleanups for 2022
Carroll County Cleanup: June 4th—meet at Grandview bridge at 8 am sharp. Stay for pizza and potluck and kayak raffle starting at 5 pm.
Table Rock Arm of Kings: September 24—meet at Hickory Hollow Resort, 27922 FR 1267, Shell Knob, Missouri, at 10 am sharp.
Bring your boat, a sack lunch and dress for the weather. Please expect to work all day. We will have trash bags and work out shuttles. For info email rayandkarenwarren@gmail.com or call 870-654-4134.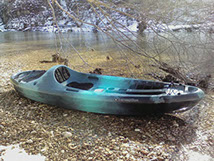 Our raffle offering this year is an Access 9.5 by Perception. Thank you to the folks at Pack Rat Outdoor Center in Fayetteville. You can see the kayak and buy tickets at Eye-Q Optical, 310 Eureka Ave. in Berryville, or at one of the cleanups. Drawing will be at the potluck on June 4th.
In Memoriam – Lin Wellford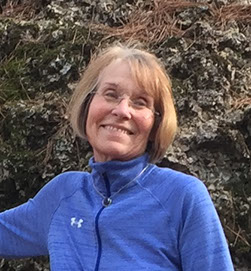 Goodbye to the Rock Lady
The Kings River Watershed Partnership is deeply saddened by the death of a sitting board member. Lin Wellford was taken from us on April 13th. She was returning home that evening after heavy rains and her car was swept from a flooded roadway. They say bad luck comes in threes, this comes as we say goodbye to Walter and Bill just a few months back.
Lin was known for painting rocks that she gathered from Osage Creek near her house and had written several books on the subject. She was also a baker for many years and with her late husband, Klaus, owned the Gingerbread Bakery. Many couples received a wedding cake as a gift from Lin and Klaus.
Lin came on as a board member in 2010. If I remember correctly she replaced Bill Ross who stepped down for health reasons. Once she became a board member she quickly became a cornerstone and many of us depended on her. She was always moving and always focused and knew what she wanted. She spent many hours learning to look at a stream and how to know its water quality by knowing life in the steam.
Lin was involved in many other groups. She was involved with Save the Buffalo and Ozarks River Stewards. At the time of her death she was helping to found a new Arkansas Ozarks Waterkeepers. I know how much work she did with us and I know they must be as deeply saddened as well.
One of the personal goals Lin had was to celebrate the 50th anniversary of the signing of the Clean Water Act of 1972. Come to river cleanup June 4th to help remember our friend and celebrate our wonderful rivers.
A memorial will be announced at a later date. When we get that info we will post it to our FaceBook page and website. If you would like to send a donation in memory of the life of Lin Wellford please send donations to the Good Shepherd Humane Society or the Berryville Library Building Fund or to Arkansas Ozarks Waterkeepers.
Goodbye Lin, we love you.
Respectfully,
Ray Warren.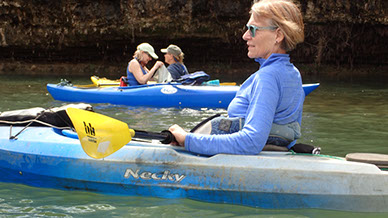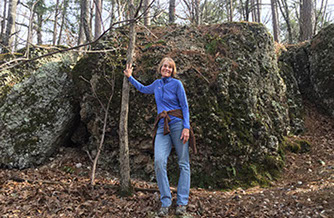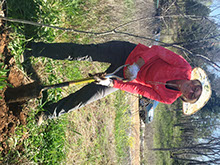 In Memoriam – Walter Karnes and Bill Ross
Speaking for the Kings River Watershed Partnership, I would like to note the passing of two founding board members. Bill Ross passed away on July 7, 2021 and Walter Karnes followed September 5th, 2021 .
Walter came to us in 2003 as one of our interim board members and was later elected to the board as one of the first board members. Walter never stepped down from the board. He served until his health failed and he could no longer attend board meetings.
Walter's passing came less than two months after the passing of Bill Ross. This seems fitting to me. I often thought of Walter and Bill as a set of bookends. Both men were members of the Cattlemen's Association. They had a running joke between them about the difference between a farmer and a rancher. The rancher goes to the cattle while the cattle come to the farmer. I'm sorry to say I can't remember which one of them was the farmer and which one was the rancher but they never let the other one off without pointing out that fact to their audience.
Though I say Walter and Bill were a set of bookends, don't think they were a matched pair. Walter had years of knowledge and history. He brought pictures of floods and picnics and float trips on Kings River from as early as the 1930's to our board meetings. He was always firm when he had something to say and he always had something to say. He never let anyone forget how hard the ag community had to work and the many times the industry changed at the expense of the producer. He was always a voice for the ag community and he made sure that you understood what his feelings were.
The three panels of our logo represent conservation, recreation and agriculture. The first draft of the logo showed an image of a great blue heron that looked more like a snowy egret, which is not native to Kings River. We wanted that to be changed. The top panel which represents agriculture showed an image of a farmer on a tractor plowing a field. This was in 2004 when the ivory-billed woodpecker was rediscovered. Walter quickly reminded us that we didn't need another spotted owl or condor and that we should realize that row cropping went out in the 1940's to protect the rivers and that this shift to pasture grazing was done at the expense of the producer. Thank you Walter for pointing that out to us. I promise I will remember that forever.
Thank you to both Walter and Bill for their many years of service to our community. We should all hope that more people like Walter and Bill step up to offer their talents and service..
Respectfully,
Ray Warren.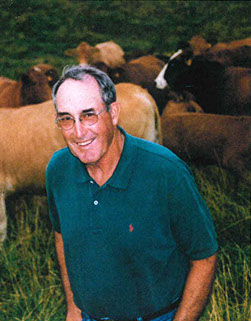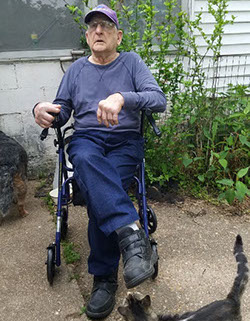 2022 Cleanup Report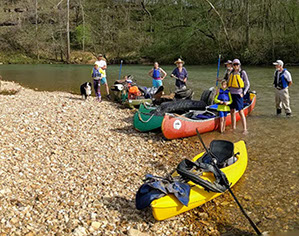 Madison County – Madison County cleanup was another success for the Kings Armada. We had 19 volunteers to celebrate a wonderful Earthday and were able to cover from Marshall Ford to Rockhouse Landing. A road crew was able to cover access points on Kings River and parts of War Eagle Creek. We recovered a ton of trash and 50 tires and a hundred pounds of metal.
Thank you to the folks who helped. Also thank you to Madison County Solid Waste and Recycling Center, Tom and Cindy Rimkus, Kings River Outfitters and Hunnicutt Tree Service.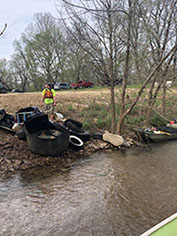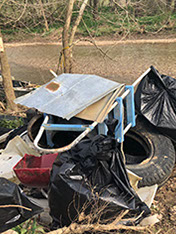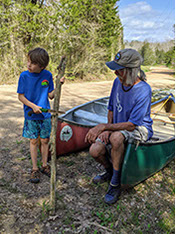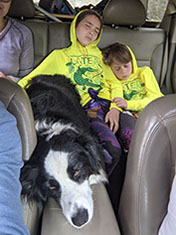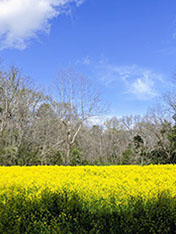 Cleaning Mill Creek 2021
Kings River Watershed Partnership board members and friends recently undertook a clean up of Mill Creek, a small urban waterway that drains a major part of the city of Berryville and eventually flows into the Kings River. With the city restoring the original Town Spring behind the old Williams Gas Station building, the group decided it would be a good time to remove accumulated trash and debris. They started at the spring and worked their way down along the Community Center skate park. KRWP received a grant 10 years ago to re-engineer Mill Creek, which was heavily eroded and unsightly at the time. A series of stone weirs and drop pools helped to tame storm flows, and plantings of native trees and shrubs helped to protect the bank and naturalize the site. Local business man, Jimmy Jones. donated equipment, materials and labor that helped the project come together. Pictured are some of the participants along with their collected debris.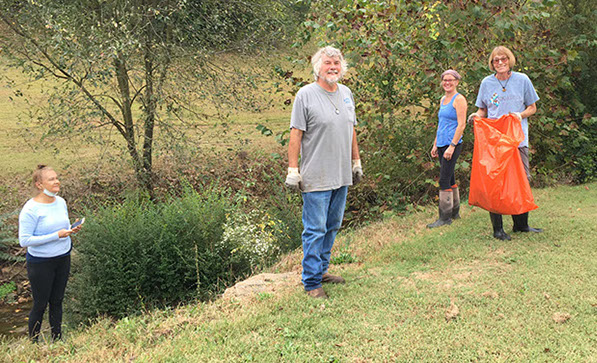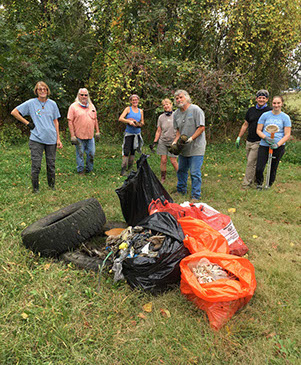 Download 2020 Stream Line Newsletter Here>